Hubbs-SeaWorld Research Institute (HSWRI) is a non-profit scientific research organization committed to conserving and renewing marine life to ensure a healthier planet. Our team of experts provides innovative and objective scientific solutions to challenges threatening ocean health and marine life in our rapidly changing world.MissionThe Institute was founded in 1963 to conduct research in the tradition of world-renowned scientists, Dr. Carl L. and Laura C. Hubbs. Since 1963 our charter has been: "To return to the sea some measure of the benefits derived from it."
STRANDING RESPONSE
Our Marine Mammal Stranding Team provides 24/7 animal response and coordination for nearly 124 miles of coast and 1,200 square miles of estuarine waters including the Indian River Lagoon. Learn More
Become an Otter Spotter, citizen scientist by reporting any sightings of dead or alive Brevard County, FL otters. A healthy otter population is a signal that the lagoon is doing well and supporting animals that rely on healthy fish, invertebrate animals and seagrass. Learn More
DOLPHIN POPULATION & INDIAN RIVER LAGOON RESEARCH & ECOLOGY
This important research focuses on predicting and preventing impacts from human disturbance, habitat loss and pollution, and climate change.
We are committed to creating future citizen advocates for ocean health and marine life by advancing public appreciation for scientific discovery. Contact us if you would like to arrange a tour for your work group, students or community organization.
DISCOVER FLORIDA'S OCEANS, A SPECIALTY LICENCE PLATE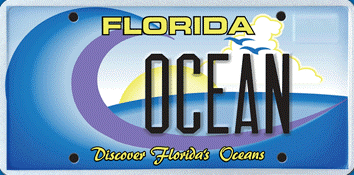 PURCHASE A PLATE & SHOW YOUR SUPPORT
The proceeds of sales of this license plate supports innovative and applied research involving animals, ecosystems and issues of importance to the people of Florida. For just $25, you can #HelpSeaChange.
Stay up to date with all things at Hubbs-SeaWorld Research Institute. Sign up now.