River Otter Ecology & Health Program
A healthy otter population is a signal that the lagoon is doing well and supporting animals that rely on healthy fish and invertebrate animals. North American river otters are playful, inquisitive animals that live along the shore of the Indian River Lagoon (IRL). Otters' well being can signal if there are environmental changes that could hurt wildlife and humans' quality of life.
Otters may be affected by unique challenges as an animal that lives on land and in water. For example, otters may be exposed to diseases that are indicative of negative run-off from human development along the coast. In addition, otters may be struck by cars due to new roads and traffic increases in Florida. By applying our expertise in marine mammal health and stranding response to river otters, we can broaden our IRL research and promote ocean health more effectively.
One important component of this program is the citizen science project called Otter Spotter. Otter Spotters are trained observers that report their otter sightings to our program. This data help us understand structure, movement patterns and habitat use. Read more about the project or report a sighting below.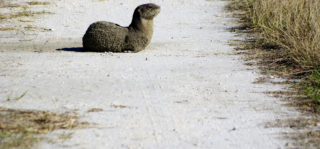 Otter Spotter Project
A Citizen Science Project
This project aims to educate and teach the public the significance of a healthy otter population, and use real time reporting from citizens to add data to the project. Have you seen a River Otter? Click here to tell us all about it and contribute to the data of our Otter Spotter project!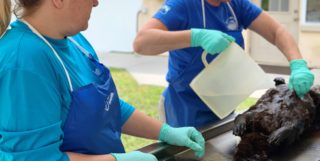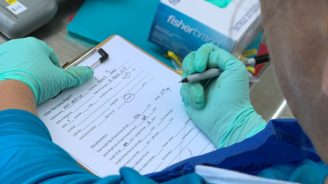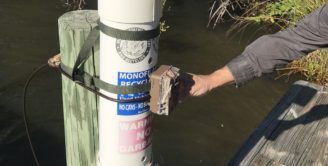 SIGHTINGS REPORTED BY OTTER SPOTTER, CITIZEN SCIENTISTS
VIDEO FROM WILDLIFE CAMERAS PLACED AROUND BREVARD COUNTY