HSWRI has been a participant in the Southeast U.S. Marine Mammal Stranding Network for more than 15 years and is responsible for cetacean (whale and dolphin) stranding response along the central east coast of Florida. Our Marine Mammal Stranding Team provides 24/7 animal response and coordination for nearly 124 miles of coast and 1,200 square miles of estuarine waters including the Indian River Lagoon. Our response area is one of the most active areas for cetacean strandings in the Southeastern United States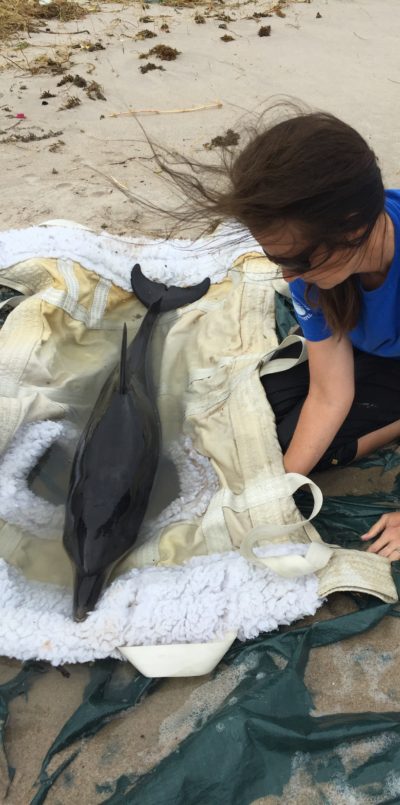 INDIAN RIVER LAGOON ECOLOGY
HSWRI has conducted photo-ID surveys of the dolphins in the lagoon via plane and boat for four decades now, documenting seasonal population changes, small scale movement, and population health. This important research focuses on predicting and preventing impacts from human disturbance, habitat loss and pollution, and climate change.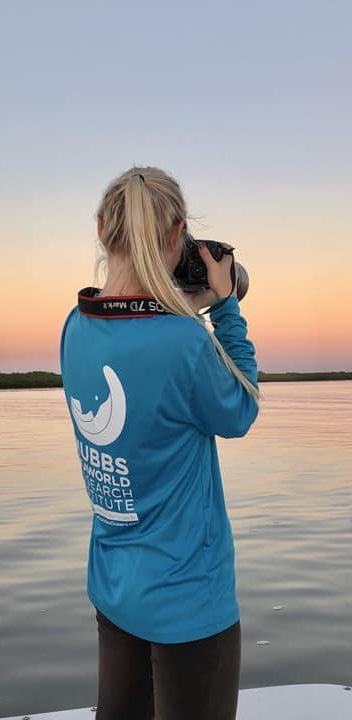 A Citizen Science Project
North American river otters are playful, inquisitive animals that live along the shore of the Indian River Lagoon (IRL). A healthy otter population is a signal that the lagoon is doing well and supporting animals that rely on healthy fish, invertebrate animals and seagrass. Otters' well being can signal if there are environmental changes that could hurt wildlife and humans' quality of life.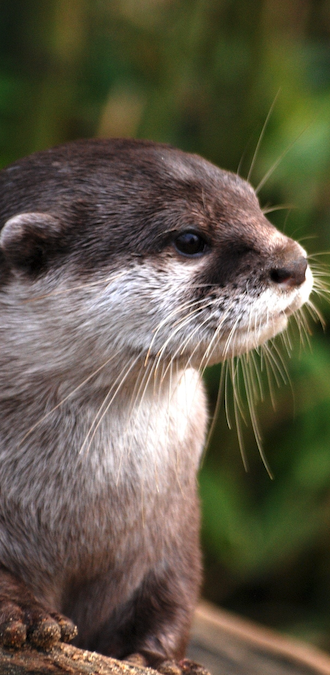 We are committed to creating future citizen advocates for ocean health and marine life by advancing public appreciation for scientific discovery. Our scientists encourage life-long learning in ocean science through public outreach. They work with students of all levels to inspire the next generation of objective and innovative marine scientists.
DISCOVER FLORIDA'S OCEANS, A SPECIALTY LICENCE PLATE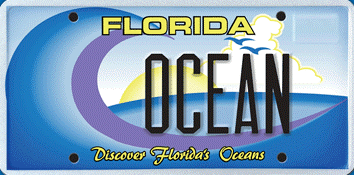 PURCHASE A PLATE & SHOW YOUR SUPPORT
The proceeds of sales of this license plate supports innovative and applied research involving animals, ecosystems and issues of importance to the people of Florida. For just $25, you can #HelpSeaChange.
Stay up to date with all things at Hubbs-SeaWorld Research Institute. Sign up now.