Marine Mammal Research & Response
What We Do: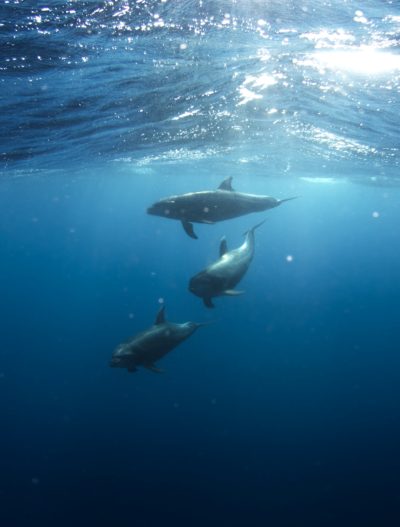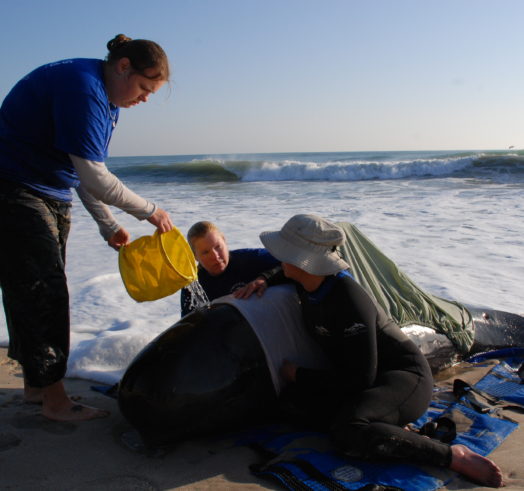 Located in Melbourne Beach, HSWRI provides 24-hr stranding response for whales and dolphins in distress along the Indian River Lagoon. We investigate why strandings occur and monitor the success of rehabilitated animals returned to sea.  When a stranding occurs in Brevard or Volusia counties, HSWRI scientists are the first responders to provide assistance to live animals and to examine and collect samples from dead animals. HSWRI conducts vital research on samples taken from these animals in order to investigate life-threatening diseases that affect both marine life and humans. This research informs Indian River Lagoon managers of potential actions to conserve bottlenose dolphins and other marine life. Understanding and preventing diminished marine animal health and widespread mortality events among marine mammals, seabirds, fish and sharks are some of our top priorities
Dolphin & Indian River Lagoon Ecology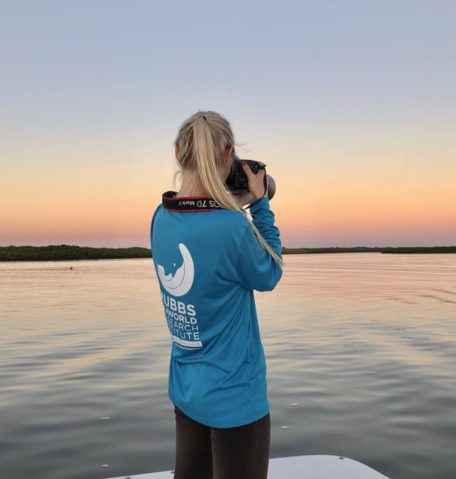 Our team is committed to monitoring dolphin population health and distribution along the Indian River Lagoon and the Halifax River estuary. Surveys efforts provide abundance estimates that are critical to monitoring and managing dolphin populations that are consistently exposed to unexplained mortality events and increasing prevalence of human impacts. Likewise, our efforts expand our knowledge of distribution patterns, habitat usage, calving success, and as well the impacts of human activities on local dolphins (entanglements/boat strikes). All of these factors are necessary for the management of local estuarine dolphins. We continuously work with coastal communities to prevent injuries to local whales and dolphins. 
In HSWRI's photo-ID catalog since 2009.
Disentangled from a crab pot float line in 2012. Regularly sighted in large, active social groups.
Documented since 2009, Hailfax river resident dolphin. Very attentive momwith up to three of her calfs with her at a time.
Well marked adult female. In catalogue since 2008. Great mom! Latest calf has been with her since 2010.
Stranding Reporting
If you've seen our team in the field and would like information on what happened to the animal you encountered, check here for updates on animal welfare.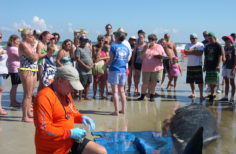 Follow us on twitter at @HubbsMMS to keep up to date with stranding reports, survey coverage and much more!