(Scroll down for older information on BSTN)
January 29, 2019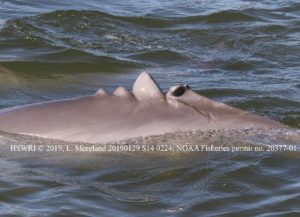 A vessel struck dolphin (BSTN) HSWRI has been monitoring since February 2018. The animal has recovered from the propeller injuries and a recent shark bite and is currently in good body condition.
May 2, 2018

During one of our routine photo-ID surveys in Mosquito Lagoon on the east coast of FL, we re-sighted Boston, the "boat strike dolphin", We are happy to say that this animal is healing very well and was seen with other resident dolphins!
February 23, 2018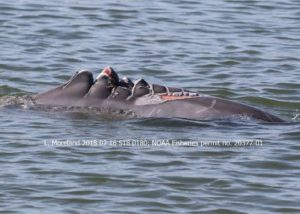 We are currently monitoring a dolphin in the Mosquito Lagoon on the east coast of Florida, that recently suffered a severe boat strike. We are hopeful that this animal will be able to survive the injuries. Our routine photo-ID surveys will allow us to monitor the dolphin's condition.